This bright and engaging story, starring Polly Pivot, takes young children on a fun yet challenging journey of discovery and inspiration.  Polly teaches us that the experience of learning is fun and rewarding if you follow your way all the way through.  This wonderful book celebrates diversity, inclusivity and the principles of success in both life and sport.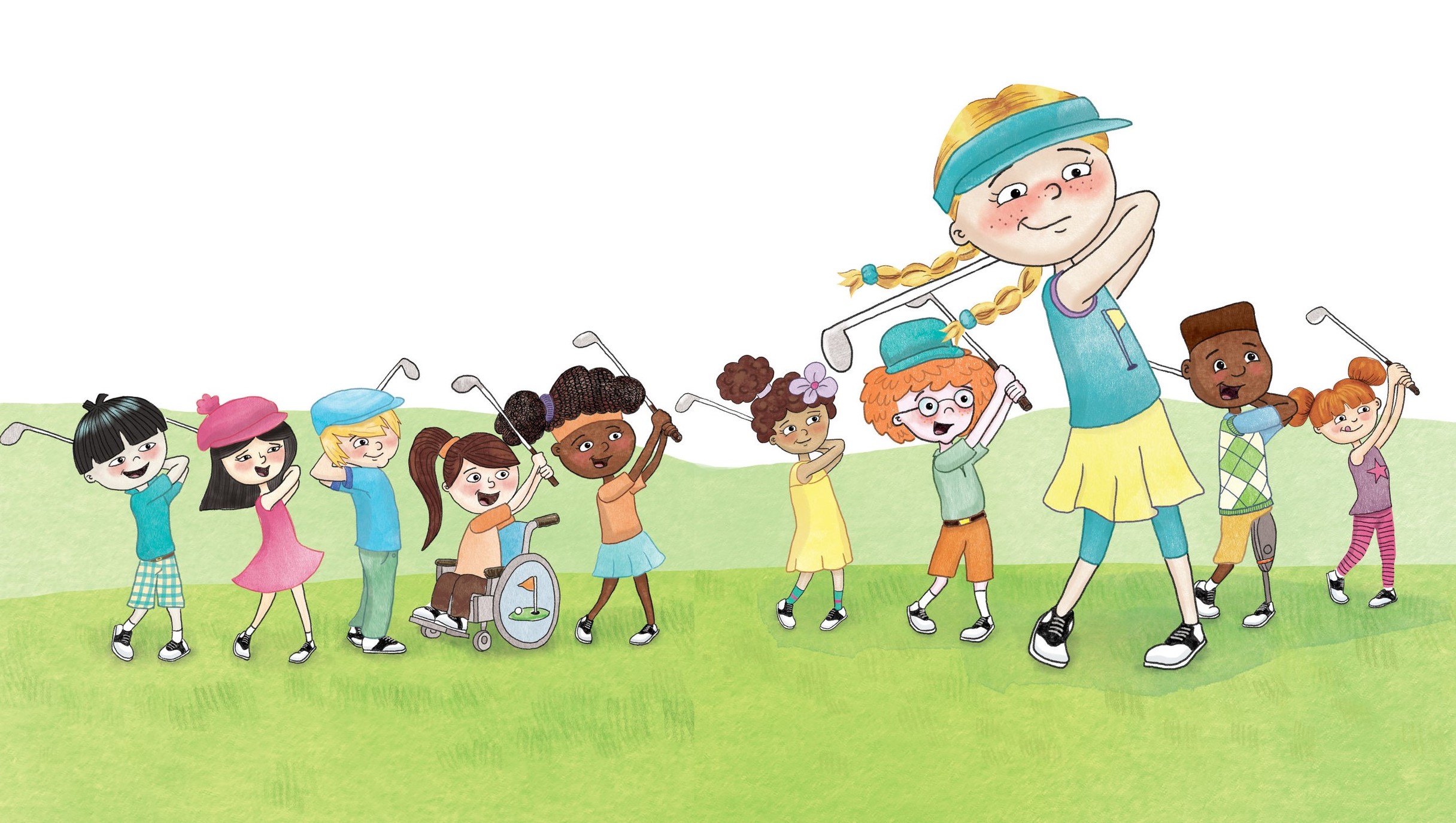 " Not only is this a fun and entertaining story, it also teaches wonderful life lessons just like the game of golf itself. "
" This is a fun children's book that teaches great life values portrayed through golf. I am very excited to share this with my kids. "
" Mary has written a wonderful book for young golfers that reminds all of us who love the game to keep it simple and have fun! In addition to being an excellent golf instructor, it should be noted that Mary Jacobs is also an incredible semi-professional salsa dancer. "
" My band mates and I love playing the game of golf. Polly Pivot is a total rock star! One, Two, Follow, Through truly applies to everything. What a wonderful book for kids! "