Want to think less and flowwww more with Author and Founder Mary Jacobs!? Come out and discover your 'One, Two…' that is unique to you! We can emphasize shaft lean, smash factor and nerd-out on fun anatomical terms, but when the swing sets in motion, let's simplify your thought patterns into one or two key thoughts!

Golf Instruction and Programming for 2022 at Tetherow Resort
Private Sessions
30 minutes $65, 45 minutes $100
Semi-Private Sessions for 2 people
60 minutes $130
Private Sessions 5 Pack
5 60-minute sessions for $550
9 Hole On-Course Private Session
Members $200, Non-Members $240
9 Hole On-Course Semi-Private for 2 people: $240
MONTHLY UNLIMITED!! (one-time only) $600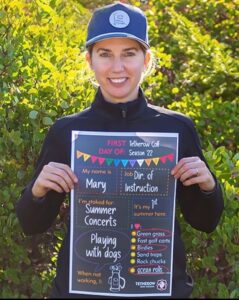 It is said that people tend to remember only 10-20% of what they've heard or read. That number rises to as much as 90% when you put theory to practice. Following up explanation with practice is key to mastering a skill.
Contact Mary Jacobs : mjacobs@tetherow.com or maryjacobs@onetwofollowthrough.com